Object.h File Reference
#include "tao/IOP_IORC.h"
#include "tao/CORBA_methods.h"
#include "tao/Policy_ForwardC.h"
#include "tao/Pseudo_VarOut_T.h"
#include "tao/Object_Argument_T.h"
#include "tao/Arg_Traits_T.h"
Include dependency graph for Object.h: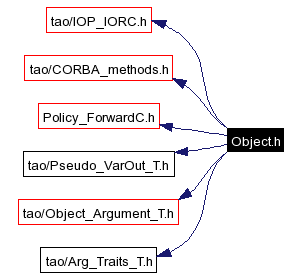 This graph shows which files directly or indirectly include this file: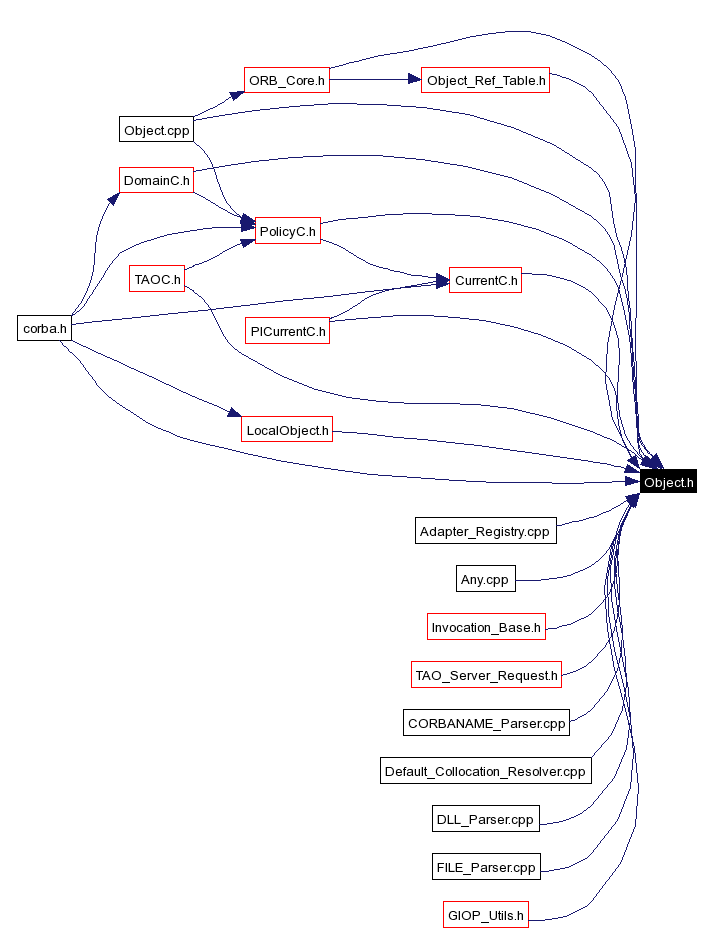 ---
Detailed Description
Id

Object.h,v 1.105 2005/07/25 18:02:50 jwillemsen Exp
A "Object" is an entity that can be the target of an invocation using an ORB. All CORBA objects provide this functionality. See the CORBA 3.x specification for details.
Author:

Portions Copyright 1994-1995 by Sun Microsystems Inc.

Portions Copyright 1997-2002 by Washington University
---
Typedef Documentation
---
Function Documentation
---
Variable Documentation
| | |
| --- | --- |
| | This function pointer is set only when the Portable server library is present. |
---
Generated on Sat Aug 6 03:13:36 2005 for TAO by

1.3.9.1