Strategy for waiting for the reply. More...
#include <Wait_Strategy.h>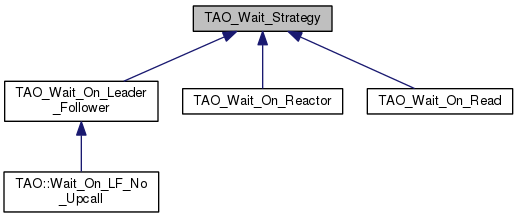 [legend]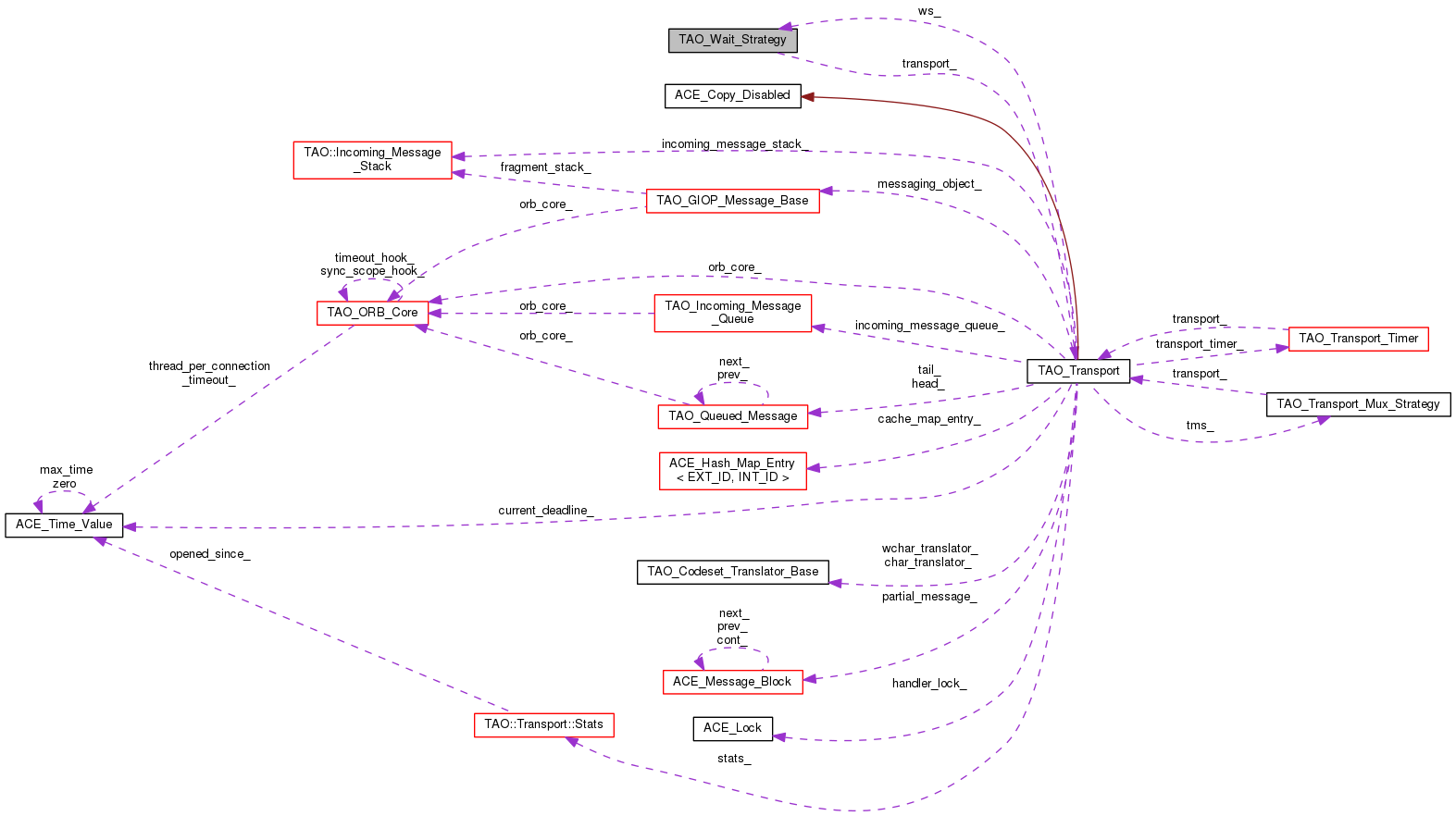 [legend]
---
Detailed Description
---
Constructor & Destructor Documentation
---
Member Function Documentation
Method to support deffering an upcall event till later in cases where can_process_upcalls() returns false. Some wait strategies like Wait_On_LF_No_Upcall allow an event to be deferred at the Leader_Follower which resumes the upcall at an opportune moment (when a new leader thread is activated).
Reimplemented in TAO::Wait_On_LF_No_Upcall.
---
Member Data Documentation
Flag to indicate whether the service handler that created the above transport has been registered with the reactor or not. The default is false.
---
The documentation for this class was generated from the following files: