ORB.h File Reference
#include "UserException.h"
#include "orb_typesC.h"
#include "objectid.h"
#include "Policy_ForwardC.h"
#include "CORBA_methods.h"
#include "VarOut_T.h"
#include "ace/Thread_Mutex.h"
#include "ace/Guard_T.h"
Include dependency graph for ORB.h:

This graph shows which files directly or indirectly include this file: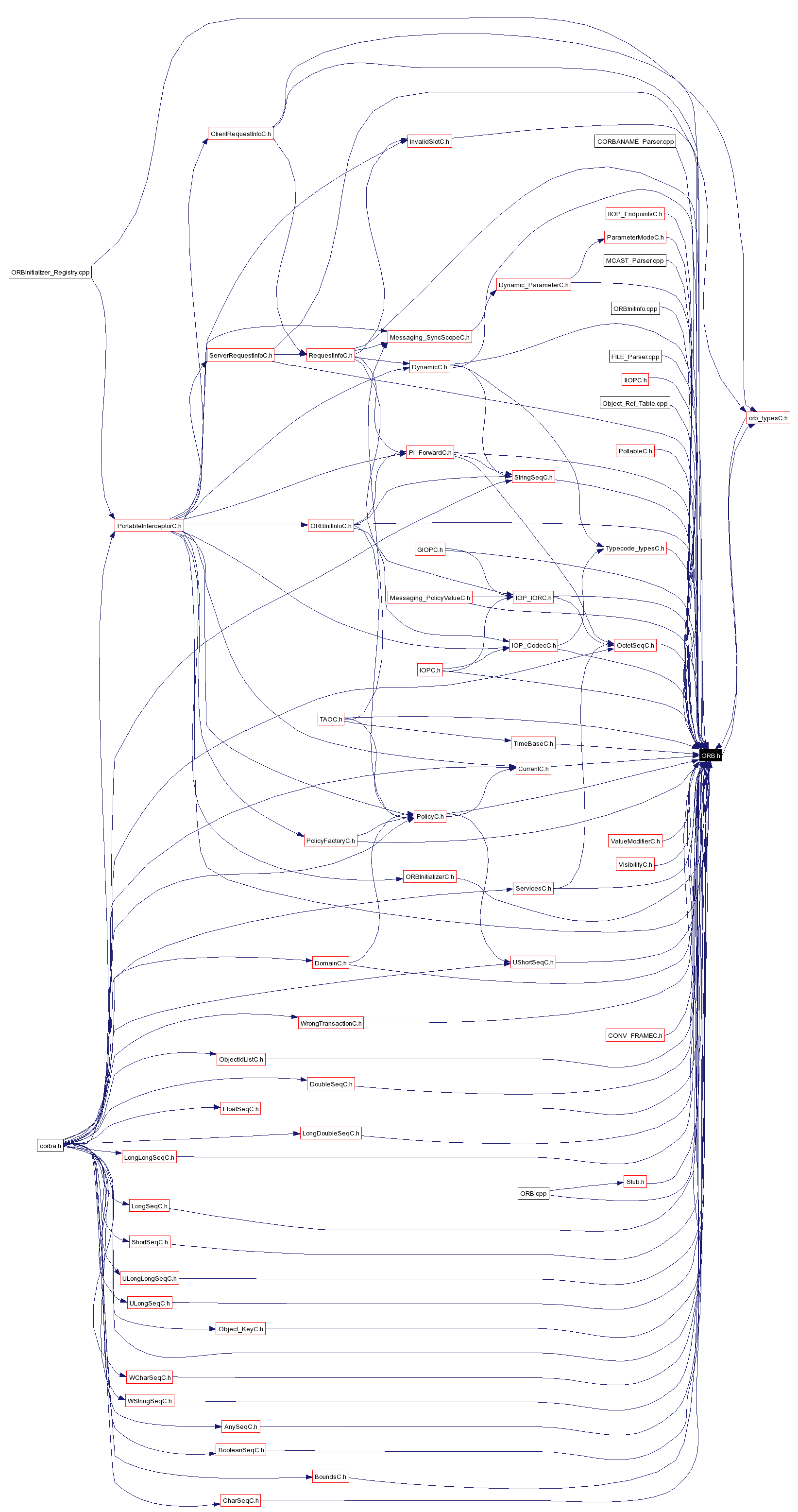 ---
Detailed Description
Id

ORB.h,v 1.245 2005/03/25 13:30:54 ossama Exp
Header file for CORBA's ORB type.
Author:

DOC Center - Washington University at St. Louis

DOC Group - Vanderbilt University

DOC Laboratory - University of California at Irvine
---
Typedef Documentation
---
Enumeration Type Documentation
---
Function Documentation
Note:

The new TypeCode implementation obviates the above comment. Standard CORBA exception TypeCodes are now available before CORBA::ORB_init() is ever called.
---
Generated on Sun May 15 13:03:42 2005 for TAO by

1.3.9.1