CALL FOR PRESENTATIONS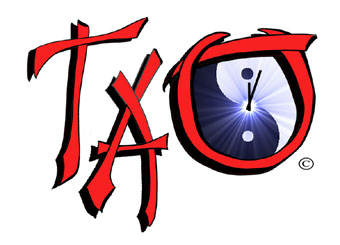 2nd Workshop on The ACE ORB (TAO)
Booz Allen Hamilton Virginia Square Conference Center
3811 N. Fairfax Dr. Suite 600 Arlington, VA.
Friday, July 19th, 2002
An increasing number of research, commercial, and defense projects are using The ACE ORB (TAO) to build distributed, real-time, and/or general-purpose computing applications in a wide variety of real-world domains. TAO's continued success is a testament to the talents and commitment of many developers and users in the ACE+TAO community. To build upon the success of the ACE+TAO community and last year's TAO workshop, we are organizing a new one day workshop consisting of presentations and panel discussions by members of the TAO community. To minimize travel costs, this workshop will occur the day after the OMG Real-Time and Embedded Distributed Object Computing Workshop (sponsored by DARPA IXO) and will be held near the OMG workshop.
The TAO workshop will bring together the research, engineering, and business segments of the TAO community for an open discussion on
Interesting research and product development being done with TAO

Where the primary needs of the community lie and

What the future plans are for TAO and its developer, user, and support bases.

The workshop will include an overview of the internals of the TAO ORB by the developers who are actively involved in the project.
---
Key Topics
We are soliciting 20-minute presentations on topics related to:
TAO's technical content
Its application to real-world systems
Its use and extension in research projects
Lessons learned from the TAO open-source community
Migrating to TAO from other ORB implementations
Ideas for TAO's future research and evolution
Some example topics might include the following:
Pushing scalability: very small, very large, and what connects the two
Interoperation with endsystems and other ORBs
Successful examples of dual-use, i.e., defense and commercial applications, of TAO
Performance evaluation of TAO-based systems
Integrating TAO with design-time and run-time tools, such as model-integrated computing tools, distributed debuggers and visualization tools, and online monitoring tools.
Integrating TAO with other (emerging) middleware technologies, such as Web services and scripting tools, SOAP, Grid high-performance parallel/clustered computing architectures, and the OMG Model Driven Architecture
Using TAO for applications with multiple "ilities", e.g., dependability, security, intrusion tolerance, distributed, real-time, and/or embedded systems, etc.
Lessons learned (good and bad) from case studies of using TAO in the real-world (patterns and pitfalls)
Naturally, we also welcome contributions pertaining to other relevant topics, as well. We are also soliciting ideas for--and participants in--panels relevant to the TAO community. Some candidate ideas for panels include:
Developers and users round-table: Taking TAO forward
Leveraging the open-source development process
Expanding open-source business models
Please indicate your interest in attending this workshop, panels (including ideas for new ones) in which you would like to participate, and/or topics of interest on which you would like to present by sending e-mail to Chris Gill at cdgill@dre.vanderbilt.edu.
---
Submission Guidelines
If you would like to make a technical presentation, please send a short (i.e., around 1,000 words) position paper describing your technical presentation to Chris Gill at cdgill@dre.vanderbilt.edu. Likewise, if you would like to participate in a panel, please submit a brief summary (i.e., around 500 words) of the perspective you will present. Technical presenters should expect to give a 20 minute talk, and each panel participant should expect to give a 5 minute synopsis, with questions and discussion to follow the panelists presentations.
---
Important Dates
Friday, June 14th: Workshop position papers due
Friday, June 14th: Panel topics and synopses due
Friday, June 21st: Notification to presenters
Monday, June 28th: Hotel reservation deadline
Friday, July 12th: Workshop registration deadline
Friday, July 19th: Workshop in Arlington, VA
---
Program Organization
Program Chair
Chris Gill, Washington University, St. Louis
Program Committee
Ron Akers, Motorola Research, USA
Chris Cleeland, Object Computing Inc (OCI), USA
Joseph Cross, Lockheed Martin, USA
Lou DiPalma, Raytheon, USA
Andy Gokhale, Vanderbilt University, USA
Michael Kircher, Siemens Research, Germany
Peter Kortmann, Tripacific, USA
Leslie Madden, Naval Surface Weapons Center (NSWC), USA
Trudy Morgan, SPAWAR Systems Center SD, USA
Bala Natarjan, Washington University, St. Louis, USA
Priya Narasimhan, Carnegie Mellon University (CMU), USA
Russell Noseworthy, Object Sciences Corp, USA
Ossama Othman, University of California, Irvine (UCI), USA
Irfan Pyarali, OOMWorks, USA
Jeff Parsons, Washington University, St. Louis, USA
Craig Rodrigues, BBN Technologies, USA
Vijay Raghavan, DARPA IXO, USA
Douglas C. Schmidt, DARPA IXO, USA
David Sharp, The Boeing Company, USA
Vic Fay-Wolfe, University of Rhode Island, USA
Johnny Willemsen, Remedy IT, The Netherlands
---
Location and Registration
Booz Allen Hamilton Virginia Square Conference Center
at 3811 N. Fairfax Dr. Suite 600 Arlington, VA.

The following URL below enables you to register online and provides the workshop/local hotel information.

http://www.eventmakeronline.com/sta/view/index.asp?meetingid=19
---